Meditashon Trasendental i Salú
Hopi dòkter i profeshonal di salú ta praktiká Meditashon Trasendental nan mes i ta rekomend'e na nan pashèntnan.
Tur kaminda den e paginanan aki bo por lesa pregunta i kontesta ku dòkter tokante un kantidat amplio di kondishonnan médiko. Pruebanan sientífiko ku ta kompará direktamente Meditashon Trasendental ku otro programanan a saka 'fo ku e ta mas efektivo den trese den bida diario di un manera duradero i pa tempu largu, relahashon i redukshon di hormon di strès i mas efektivo den promové un bida saludabel largu.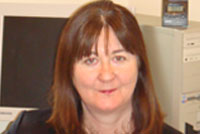 "I learnt TM 25 years ago and without doubt it is the best thing I ever did. I have no idea how I would have managed as a full time GP without this technique to reduce stress and charge up my batteries. I have seen literally thousands of people gain benefit from TM and recommend it without hesitation."
Dr Elizabeth Young, GP
Re-establesé balansa i salú normal
Ultimo desaroyonan riba tereno di salú konstantemente ta ofresé nos e solushon mas nobo pa salú. Pero tin un solushon hopi simpel pa tur asuntu di salú: permití inteligensia interior di e kurpa hasi lokual e por pa re-establesé balansa i un salú normal bon. Sosiegu ta laga e mekanismo natural di e kurpa pa sanea, funkshoná kompletu. Ora nos no haña sosiegu sufisiente profundo, e kurpa tin tendensia di funshoná malu i problemanan relashoná ku strès ta surgi. Nan a estimá ku 80% di tur bishita di dòkter ta pa problemanan relashoná ku strès. Meditashon Trasendental ta duna un estado di sosiegu profundo ku ta disolvé di un manera natural hasta strès duru pegá i kansansio, i asina yuda rehobenesé e kurpa i mehorá funshonamentu di e serebro.
Mas aleu ku relahá. Di mihó salú pa kresementu personal
Meditashon Trasendental ta relahá, pero e ta muchu mas. E ta un kombinashon úniko di relahashon profundo huntu ku konsiensia ekspandé. E estado aki di "sosiegu alerto" ta hasi Meditashon Trasendental diferente for di otro téknikanan di relahashon i aktividatnan di aliviá tenshon manera ehersisio i músika. Despues di meditá, meditadornan di MT ta raportá ku nan ta sinti nan kalmu, klaro i energétiko, hopi paresido na e manera ku bo ta sinti riba bo mihó dia. Meditashon Trasendental por yuda krea e eksperensia ei durante hinter dia, tur dia. Meditashon Trasendental por ta util pa manehá un kantidat amplio di kondishon ku komúnmente ta relashoná ku strès, manera migrèn, úlsera, preshon haltu, angina, astma, hansha, insomia i uso eksesivo di alkohòl, sigaría i droga no-preskribí. Ku práktika diario di Meditashon Trasendental, un salú vibrante ta desaroyá den mente, kurpa i emoshon, hibando na mas goso, felisidat i éksito.