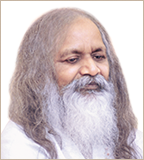 Maharishi Mahesh Yogi a trese Meditashon Trasendental na mundu 50 aña pasá i 5 miyon hende a siña praktik'é.
Desplegá benefisionan di Meditashon Trasendental
Meditashon Trasendental ta habri e potensha kompletu di bida. Investigashon ekstenso a saka'fo ku e ta baha strès i preokupashon ku komo resultado mas pas interno, kreatividat, salú, eksito i felisidat.
Meditashon Trasendental
Meditashon Trasendental ta e forma di meditashon di mas puro, simpel, i efektivo ku mundu a konosé. E ta e téknika puro di trasendé – trankilisá te e estado di konsiensia mas poderoso – liber di niun kontròl di mente òf proseso di pensamentu. Meditashon Trasendental
Kon pa siña
Di solamente maestronan sertifiká i solamente personal un hende por siña Meditashon Trasendental (MT). Ta praktik'é 20 minüt dos biaha pa día sintá kómodamente ku wowo será.
Siña Meditashon Trasendental
Tuma e prome paso…
Yama Sentro di MT na number di telefòn
+5999 510 4058 òf +5999 560 8520


1 March 2014
Transcendental Meditation:
does it work?
"Your mind becomes stiller and less troubled by thought. It's a nice feeling. I've decided I'm going to stick with it ... because it's an almost embarrassingly luxurious thing to do."
Full article